https://socongthuong.daklak.gov.vn/en/news/trade-news/vietnam-business-news-october-19-12.html
https://socongthuong.daklak.gov.vn/uploads/news/2021_10/vietnam-to-gain-11b-from-wood-and-forest-product-exports-this-year.jpg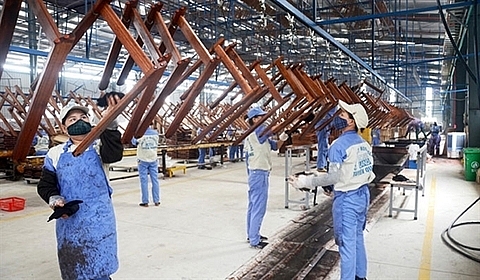 The General Department of Customs has just released its report on Vietnam's imports and exports in the second half of September.
Accordingly, the total import-export value reached $29.07 billion, up 17.9 per cent (equalling $4.42 billion) over the first half of the month.
This outcome has boosted the total import-export turnover in the first nine months of 2021 to $483.82 billion (up 24.6 per cent on-year, equivalent to $95.39 billion).
In the second half of September, trade surplus was $1.87 billion, contributing to reducing the trade deficit to $2.55 billion in the first nine months. Of this, total import-export turnover of the foreign-invested enterprises (FIEs) was $335.85 billion, an increase of 28 per cent on-year (equalling $73.48 billion); total value of local firms was $147.97 billion, a rise of 17.4 per cent on-year (equivalent to $21.9 billion).
Total export turnover in the second half of September was about $15.47 billion, an increase of 33.7 per cent (equalling $3.9 billion) over the first half. The sharp soar was contributed by such items as phones and components (increasing by $935 million or 39.3 per cent); computers, electronics, and components (rising by $813 million or 41.1 per cent); iron and steel items (rising by $426 million or 86.6 per cent); machinery, equipment, tools, and other spare parts (escalating by $292 million or 21.9 per cent).
Of this, FIEs' export turnover was $11.34 billion, up 33.2 per cent (equalling $2.83 billion) over the first half of the month, raising the total export value of this sector in the first nine months of the year to $176.57 billion, up 23.1 per cent on year (equivalent to $33.12 billion), capturing 73.4 per cent of total export turnover of the country.
In the first nine months of the year, the total export value of the country was $240.63 billion, an increase of 18.8 per cent on-year (equalling $38.09 billion).
On the opposite side, the total import value of the country in the second half of September was $13.6 billion, up 4 per cent ($520 million) over the first half of the month. Thus, in the first nine months of the year, total import value of the country was $243.18 billion, an increase of 30.8 per cent on-year (equivalent to $57.3 billion).
Of this, FIEs imported $9.53 billion in the second half of September, a raise of 7.9 per cent ($701 million) over the first half of the month. In the first nine months, total import value of this sector was $159.28 billion, up 33.9 per cent on-year ($40.36 billion), making up 65.5 per cent of the total import turnover of the country.
Reference exchange rate up 4 VND on October 19
The State Bank of Vietnam set the daily reference exchange rate at 23,164 VND/USD on October 19, up 4 VND from the rate on the previous day.
With the current trading band of +/-3 percent, the ceiling rate applicable to commercial banks during the day is 23,858 VND/USD and the floor rate 22,469 VND/USD.
The opening-hour rates at commercial banks remained stable.
At 8:25 am, Vietcombank listed the buying rate at 22,630 VND/USD and the selling rate at 22,860 VND/USD, unchanged from October 18.
BIDV also kept both rates unchanged at 22,660 VND/USD (buying) and 22,860 VND/USD (selling).
Similarly, the rates at Vietinbank remained unchanged at 22,635 VND/USD (buying) and 22,855 VND/USD (selling)./.
Tuna exports to China skyrocket in first half of September
The export value of Vietnamese tuna to China during the first half of September soared by 332% compared to the same period from last year, according to the Vietnam Association of Seafood Exporters and Producers (VASEP).

The country's tuna exports to China during the initial eight months of the year surged by 63% to hit US$3.6 million compared to last year's corresponding period.
VASEP says the fourth wave of the COVID-19 pandemic has since the middle of the year slowed down Vietnamese tuna exports to various foreign markets, including China.
In addition, Zhanjiang, one of the major transshipment hubs in China, has suspended the import of frozen food from major seafood producers, including Vietnam, since May, making a considerable impact on Vietnam's tuna exports to the neighbouring market.
However, the General Department of Vietnam Customs reports that China is increasing its imports of frozen tuna fillets and canned tuna products from Vietnam, with the two groups accounting for 66% and 19% of the country's total export value of the products, respectively.
Nguyen Ha, an expert from the VASEP, reveals that approximately 23 local tuna processing businesses are shipping their products to the Chinese market. If the pandemic is fully brought under control in the Mekong Delta region, Ha says tuna exports to China are anticipated to maintain a high growth momentum in the coming months.
Work on many parts of Long Thanh airport project to start next year
Work on many parts of the big-ticket Long Thanh International Airport project in Dong Nai Province will begin next year, including the passenger terminal, according to a report sent by the Government to the National Assembly.
The Government reported that the first phase of the project with four components is being executed as planned, the local media reported.
As for the first component comprising the head offices of State management agencies, the Ministries of Transport, Public Security and Finance are formulating a plan to source capital from the mid-term public investment plan in the 2021-2025 period. It will take six to 12 months to prepare for the component and 24 months to develop it, and the component is expected to be completed in 2025.
For the second component, flight control facilities, the Vietnam Air Traffic Management Corporation is seeking contractors and expects to complete the job by the end of this year.
The third component, comprising auxiliary airport facilities, the bomb and mine detection and clearance work, started in November last year and is 77% complete. The work will be completed this year.
In addition, a fence around the airport, which is now 71.81% complete, will be completed by December.
The ground of the passenger terminal and the aircraft parking area will be levelled and the wastewater drainage system will be installed there in November, so that work on the foundation of the passenger terminal will begin in February next year. Work on the remaining facilities will also begin in the first quarter of 2022.
According to the Government, the technical design of the passenger terminal was approved in June.
Regarding the fourth component–services items, including aircraft cleaning, maintenance areas and airlines' operation centers—contractors are expected to be chosen next year.
The Ministry of Transport is working with the investors of the second and third components on a monthly basis to remove obstacles and accelerate the project's progress in a bid to complete it in the first half of 2025 and put it into operation at the end of 2025.
However, the handover of the cleared site for the project has been slower than expected. More than 1,280 of the 2,530 hectares has been taken back to make room for the project. The remaining is planned to be handed over this year.
The Long Thanh International Airport project will have an annual capacity of 100 million passengers and five million tons of cargo. The project needs some VND336.63 trillion, or roughly US$14 billion, including VND114.45 trillion for the first phase.
Banks report healthy three-quarter profit picture
Many banks have published business reports for the first three quarters, depicting a generally bright profit picture.
Accordingly, in the first nine months of 2021 Saigon-Hanoi Commercial Joint Stock Bank (SHB) counted VND5.055 trillion ($219.8 million) in profit, reaching 82.5 per cent of its 2021 target of VND6.128 trillion ($266.43 million). With this, SHB reported return-on-asset (ROA) and return-on-equity (ROE) ratios of 1.5 and 25.6 per cent, respectively, following constant quarterly improvements.
During the same period, National Citizen Bank (NCB) saw a 45 per cent jump in net profit from business activities, reaching VND531 billion ($23.1 million).
As a result, the bank reaped more than VND206 billion ($8.96 million) in pre-tax profit, 7.2 times as much as last year. This year, NCB aims to reach around VND1 trillion ($43.5 million) in net profit. However, during the period, the bank has put nearly VND146 billion ($6.35 million) into its provisioning fund, a sharp jump compared to the VND38 billion ($1.65 million) sum from a year ago.
Meanwhile, Tien Phong Bank (TPBank) reached VND4.4 trillion ($191.3 million) in pre-tax profit, up 45 per cent on-year and equal to 75.76 per cent of its full-year plan. The bank's ROA and ROE stood at 2.01 and 22.59 per cent, respectively.
Despite its slowing profit growth in Q3, Vietcombank is forecast to be the champion in profitability with VND24.3 trillion ($1.06 billion), closely followed by Techcombank at VND22.3 trillion ($969.57 million) for the full-year.
Kienlongbank reached 87.85 per cent of its full-year consolidated profit target of VND1 trillion in the first nine months.
Also, by the end of Q3, the bank's total asset value and outstanding loan balance reached 113 and 80.08 per cent of the full-year targets.
Meanwhile, SeABank has also retained its growth momentum, reaching 99.7 per cent of its full-year plan in terms of total asset value, an 18 per cent jump on-year.
Although SeABank has yet to publish its profit figures in Q3 and the first three quarters, it reached 115 per cent of its fully-ear pre-tax profit target of VND2.41 trillion ($104.8 million) in the first half already.
Ho Chi Minh City-based commercial lender HDBank, in the interim, has reached more than 82 per cent of its full-year profit target in the first three quarters, while its outstanding loan balance rose 16.1 per cent on-year. Its ROE ratio reached 24 per cent, a sharp jump compared to the 21.1 per cent in the same period last year.
Based on estimations by SSI Research, a leading domestic financial institution, HDBank counted VND1.7 trillion ($73.9 million) in Q3 pre-tax profit, up 15 per cent on-year.
SSI Research also estimated that for the full-year, HDBank would reap VND7.7 trillion ($334.8 million) in pre-tax profit, compared to its set target of VND7.281 trillion ($316.57 million), a 25 per cent jump on-year. It also estimated Q3 business results for nine listed banks. Accordingly, Techcombank (TCB) is expected to have the highest results with VND5.2 trillion ($226.1 million) in pre-tax profit, up more than 30 per cent on-year.
Meanwhile, Vietcombank's (VCB) profit remained level at VND5 trillion ($217.4 million) while other leading performers like MB, ACB, and VPB also showed double-digit growth on-year.
Despite its slowing profit growth in Q3, Vietcombank is forecast to be the champion in profitability with VND24.3 trillion ($1.06 billion), closely followed by Techcombank at VND22.3 trillion ($969.57 million) for the full-year.
MB is also forecast to reach VND3.3-3.4 trillion ($143.5-147.83 million) in Q3 profit, a 10-12 per cent jump on-year. For the whole year, SSI Research expects MB to report a 42.2 per cent jump in 2021 profit, as well as a 21 per cent hike in 2022 profit.
According to the State Bank of Vietnam, as of October 7, the banking sector's credit expanded 7.42 per cent, higher than in the same period last year (5.48 per cent), but remained level compared to late August 2021.
The central bank expects credit to resume strong growth in October and in Q4 this year to reach 12 per cent for the whole year.
EU investors pour over US$22 billion into Vietnam in Jan-Sep
Enterprises from the European Union invested more than US$22 billion into Vietnam from January to September 2021, increasing by nearly half a billion compared to the same period last year despite the negative impact of the fourth Covid-19 wave in the country.
According to a report on socio-economic development the Government recently submitted to the National Assembly, as of late September, 26 of 27 EU member states invested in 2,242 projects in Vietnam, up 164 projects compared to the same period in 2020. Their registered capital totaled US$22.24 billion, increasing by US$483 million year on year.
The Netherlands was Vietnam's biggest EU investor in January-September, with 382 projects worth a total of US$10.4 billion, accounting for 46.5% of the EU's investment into Vietnam.
France ranked second with investment worth US$3.62 billion in the nine months, followed by Germany with US$2.25 billion.
The biggest companies of the EU member states that are operating in Vietnam include the Shell Group (the Netherlands), Total Elf Fina (France-Belgium), Daimler Chrysler (Germany), Siemens and Alcatel Comvik (Sweden).
The sectors that attracted the most investments from the EU were hi-tech, postal services, communications, finance, retail, clean energy, supporting industries, food processing, hi-tech agriculture and medicines.
Two-way trade between Vietnam and the EU also saw positive achievements after the EU-Vietnam free trade agreement (EVFTA) took effect. One year after the agreement came into force, the two-way trade reached US$54.6 billion, increasing nearly 12% year-on-year.
From January to July 2021, the Vietnam-EU trade reached US$32.4 billion, increasing 18% year-on-year. Vietnam exported goods worth US$22.81 billion to the EU, up 17% year-on-year, and spent over US$9.6 billion on imports from the EU, up 19% year-on-year.
Vietnam's key exports to the EU included phones and phone parts, computers, electronic products and accessories, footwear, textiles and garments, machinery, equipment, tools, steel and iron products.
On the other hand, Vietnam spent the most on computers, electronic products, machinery, tools, equipment, medicines and chemicals from the EU.
The EVFTA was signed on June 30, 2019, and took effect on August 1, 2020. The agreement eliminates over 99% of all tariffs between Vietnam and the EU and partly abolishes the rest through limited zero-duty quotas.
Health experts believe COVID-19 risk remains imminent
Vietnam is likely to face a considerable risk of another COVID-19 outbreak, although it may not be as large as the current one, according to Tran Dac Phu, former head of the Preventive Medicine Department under the Ministry of Health.

Localities throughout the country have now acquired experience and enhanced their capacity regarding COVID-19 prevention and control, therefore it is unlikely that another major pandemic outbreak will occur in the near future, Phu told zingnews.vn on October 18.
However, he warned that COVID-19 cases could still be sporadically recorded in many localities, as seen in the recent infections detected in Ha Nam and Phu Tho provinces in the north, and other western provinces in the south.
"The most important thing is that we need to detect these outbreaks as early as possible," said the health expert, "If such an outbreak occurs, localities will have to scale down their blockade to a smallest extent so that measures to be adopted do not affect the local economy as well as social security."
According to Phu, Vietnamese people now have greater awareness of strictly abiding by COVID-19 guidelines, including wearing a facemask, washing their hands with sanitizer, and avoiding large gatherings, all factors which can help to minimise risk.
Concurring with Phu's view, Dr. Do Van Dung, head of the Public Health Department of Ho Chi Minh City University of Medicine and Pharmacy, said localities that have yet to record an outbreak or have a low vaccination rate may be at risk of virus transmission within the community.
"The risk varies in different localities. Localities with a low vaccination rate must be well prepared if another outbreak occurs," he warned.
The current COVID-19 outbreak is showing signs of abating in Vietnam, with the daily caseload falling significantly from over 10,000 several weeks ago to just around 3,000 at present. The mortality rate has also declined considerably, dropping from more than 300 to fewer than 100 at present.
Vietnam is also speeding up vaccinations nationwide, although vaccination coverage remains low as approximately 44 million people aged 18 and above have only received their first shot, and nearly 18 million people have been given their second shot.
Lao Bao 220kV substation and Dong Ha-Lao Bao 220kV power line project inaugurated
The Lao Bao 220kV substation and Dong Ha-Lao Bao 220kV power line projects are ready to meet the transmission needs of wind power plants in the western part of Quang Tri province in preparation for commercial operation.

On October 16, Quang Tri People's Committee in collaboration with Electricity of Vietnam (EVN) and National Power Transmission Corporation (EVNNPT) organised the inauguration ceremony for Lao Bao 220kV substation and Dong Ha-Lao Bao 220kV power line. These two projects have a total investment capital of VND876 billion($38.08 million).
The investor of the substation is EVNNPT and Central Vietnam Power Projects Management Board (CPMB) is the manager and operator of the project. The substation, which is located in Tan Hop commune, Quang Tri province, includes building a new 220/110/22kV substation with two 250MVA transformers.
Meanwhile, the transmission line has a length of 47.3km. The construction was started in June 2019 and started operation on October 1.
Tran Dinh Nhan, general director of EVN thanked Quang Tri People's Committee and relevant authorities who created favourable conditions for the investors to implement the project on time, including administrative procedures, compensation, and communication for local people.
Nhan acknowledged the efforts of EVNNPT and CPMB and construction units in completing the project on schedule, despite the COVID-19 pandemic.
"The pandemic restricted the movements of engineers and workers involved in the construction of the project, and lead to a scarcity of materials and equipment with a serious impact on overall progress," Nhan said.
With their extensive experience in project management, leaders of EVNNPT and CPMB, together with a team of qualified and enthusiastic staff, have overcome all problems to complete the project on schedule while ensuring quality.
Nhan also affirmed that the project will help to realise the wind power capacity of western Quang Tri province, fulfilling EVN's commitments to Quang Tri People's Committee and wind power investors in the region.
"With the huge wind power potential of Quang Tri, EVN expects to develop a 500kV transmission line project to release the full capacity of wind power, thereby contributing to the socio-economic development of Quang Tri province," Nhan said.
Deputy Secretary of the Provincial Party Committee and Chairman of the People's Committee of Quang Tri Vo Van Hung highly appreciated the efforts of the investor to finish the two projects on schedule to ensure transmission for nearly 20 wind farms with the capacity of nearly 700MW in the area.
"The province is determined to accompany businesses to remove obstacles and difficulties and create the best conditions for projects to be completed on schedule," Hung said.
Hanoi's tourism sector ready for revival
Hanoi has just agreed to pilot the reopening of the route from Hanoi to Dien Bien and vice versa. The Department of Transport is urgently preparing to put road passenger transport service back into operation. From October 14, museums and parks have reopened to welcome visitors, while hotels and accommodation business establishments were given permission to operate. Before that, the Hanoi Municipal Department of Tourism had readied safety plans to revive Hanoi tourism with "greener" and fresher development.
According to the Hanoi Department of Tourism, in the first nine months of 2021, Hanoi tourism only received 2.92 million domestic visitors, down 57.5% from the same period in 2020. Total revenue from domestic tourism decreased by 66.2% from the same period last year, reaching about VND8.17 trillion. Room occupancy of hotels reached 21.4%, down 6.6% from the same period in 2020.
It is estimated that from May until now, in Hanoi, more than 95% of tourism businesses (both travel and accommodation) have temporarily stopped operating. This situation has caused more than 90% of the workforce to quit or move to another field due to lack of work. According to experts in the tourism industry, the safe "opening of the door" in the new normal period is an urgent task.
These days, Hanoi tourism is continuously receiving good signals, as the traffic problem is gradually being removed. More domestic routes are being opened for piloting. Road passenger transport is being urgently prepared for the return to operation.
And recently, the Chairman of the Hanoi People's Committee signed and promulgated Official Dispatch No. 21 on implementing measures to prevent and control the COVID-19 epidemic in Hanoi in the new situation. Accordingly, since October 14, Hanoi is allowing on-site dining and the reopening of parks, hotels and public transportation. Buses and taxis may operate as directed by the Hanoi Department of Transport. Museums and parks may also reopen, but groups must not exceed 10 people each. Hotels and accommodation business establishments may resume operation at no more than 50% of their capacity. Restaurants and other food and beverage establishments (except businesses that sell alcohol and beer) are allowed to offer on-site dining at half of their maximum capacity.
Phung Quang Thang, President of the Hanoi Travel Association said that currently, the coverage of COVID-19 vaccines in provinces and cities including Hanoi is increasingly wide, the cost and time for COVID-19 testing is getting cheaper and faster. It is a favourable condition for provinces and cities with good control of the epidemic to link and coordinate with travel agencies to transport tourists to ensure safety criteria in the new situation.
In order for the capital's tourism industry to recover soon and seize the opportunity to accelerate, the Hanoi Department of Tourism has advised that the Hanoi People's Committee develop a detailed plan to restore and develop tourism activities in the capital in association with COVID-19 prevention and control from now until the end of the year.
Director of Hanoi Department of Tourism Dang Huong Giang said that the Department has developed and proposed phases of tourism opening based on the guidance of "Safe adaptation to the COVID-19 epidemic" associated with four phases.
It is expected that the tourism industry will open under the third phase right in October, allowing qualified accommodation establishments, tourist destinations, and tour operators to reopen, mainly towards serving tourists who are Hanoi residents participating in the tour "Hanoi people travel Hanoi".
Building a "green" tour is an important solution in attracting tourists in the "post-COVID-19" period, so, in the coming time, Hanoi's tourism industry will focus on improving the quality of tourism products and attractions associated with heritage - relics and craft villages in districts and towns in the city. At the same time, Hanoi will encourage businesses to implement experience tourism, resorts combined with healthcare, and homestay tourism, in which Ba Vi, Son Tay, Soc Son are the focus.
In order to ensure absolute safety for tourists, businesses and people at the destination, the Hanoi tourism industry will coordinate with relevant sectors to advise the Hanoi People's Committee to develop a set of safety guidelines for hotels, tourist attractions, travel and services. In particular, it will detail criteria and procedures for COVID-19 epidemic prevention and control in the new situation for units in order to build "green" tourist attractions, "green" accommodation facilities, and "green" services to meet the needs of the people.
Deputy Director of Hanoi Department of Tourism Tran Trung Hieu said that travel agencies, accommodation, transportation and destinations all show a ready attitude, with quality and safe products, to serve tourists when Hanoi city allows to operate again. Many large tourism associations, clubs and businesses in the area have formed and prepared safe tourism products for the post-epidemic period. In the process of developing many new tourism products, the Hanoi tourism industry continues to cooperate with the association and support businesses to connect with localities, with a focus on organising activities to promote tourism products and destinations in Hanoi in the coming time.
Will interest rates continue falling until year-end?
Both deposit and lending rates have fallen sharply compared to the period prior to the onset of COVID-19. But the question that many are asking is whether the rates will continue dropping until the end of 2021?
Data showed the average deposit rates declined slightly in September for terms of 6 months and 12 months. Specifically, the rate fell by 0.03 percentage points to 4.71% for six-month deposits and 0.002 percentage points to 5.561% for 12-month deposits.
Such low deposit rates have made saving less attractive, causing a significant amount of money flow to other investment channels such as property and stocks.
According to the General Statistics Office, capital mobilised by credit institutions rose by only 4.28% in September, compared to the 7.48% rise in the same month last year. However, the lower deposit rates will enable banks to cut lending rates, thus helping enterprises access cheap credit for their recovery plans.
In the inter-bank market, sharp interest rate reductions in the third quarter for overnight, one-week and one-month lending indicated strong liquidity. The pressure to reduce input costs to lower lending rates has made it difficult for many banks to maintain attractive savings rates as previously.
But the leader of a Hanoi-based commercial bank stated that lending is also not easy due to the negative impacts of COVID-19. Experiencing production disruptions, many enterprises are unable to meet borrowing requirements. As such, banks need to provide financial advice and support their customers to revive production.
According to economist Can Van Luc, if the deposit rates are too low, the public will turn to other more profitable channels such as property, stocks and gold. When that happens, the banking system will face a shortage of funds to lend towards production and consumption.
The State Bank of Vietnam (SBV) has announced that it will consider raising the credit limit for commercial banks to boost economic growth. The central bank is also considering a package of VND3 trillion (US$131.7 million) to offset the reduced interest rates in order to support people and businesses.
SBV Deputy Governor Dao Minh Tu said the monetary policy direction until the end of 2021 will be to maintain the current lending rates while the central bank will monitor the epidemic dynamics closely.
The SBV will ask credit institutions to proactively balance their financial capacity so as to determine appropriate lending rates and reduce operating costs to focus resources on lowering lending rates for current and new loans.
For now, the central bank has no plans to cut deposit rates in order to protect the liquidity of the system and the benefits of depositors.
Boosting ecotourism aligned with biodiversity conservation
Ecotourism activities in our country not only contribute to socio-economic development, but also to preserving the natural environment and conserving biodiversity and indigenous cultural values in many localities.
Vietnam is a country with very diverse and rich ecotourism resources including geological, topographic, climatic, hydrological, and endemic flora and fauna resources.
The country is home to about 21,000 species of plants and nearly 12,000 species of animals, including many endemic species and many included in the world Red List of Threatened Species.
Vietnam currently has 173 nature reserves, with a total area of ​​more than 2.5 million hectares, including 33 national parks, 66 nature reserves, 18 species and habitat conservation areas and 56 landscape protection zones.
Vietnam is ranked 16th in the world for the diversity of biological resources and is among the 10 richest biodiversity centres in the world which are prioritised for global conservation.
Since the 90s of the 20th century, ecotourism in Vietnam has really been promoted in the forms of sightseeing tourism, research in national parks, expedition tourism, high mountain research, scuba diving tourism, caving tourism, and garden and river tourism in the Mekong Delta region.
Ecotourism not only enhances natural and ecological values but also makes an important contribution to socio-economic development, preserving indigenous cultural values and raising the awareness of domestic and foreign tourists about the responsibility to protect the natural environment.
However, the "hot" ecotourism development has negatively impacted natural ecosystems such as destroying coral reefs, declining forest areas, causing habitat fragmentation, affecting habitat, feeding as well as the reproductive process of animal species. Some local people also illegally exploit endemic plant and animal species in national parks and reserves, threatening the extinction of species.
The lack of control over the development of the tourism industry's technical infrastructure system, the over-exploitation of natural resources, and the improper management of biodiversity conservation have negatively affected biodiversity while posing many challenges to the tourism sector.
Notably, the World Bank estimates that each year Vietnam loses at least nearly US$70 million in income from the tourism industry due to environmental pollution, plastic waste, and plastic bags that are threatening sea animals.
In order to develop ecotourism in association with biodiversity conservation, relevant agencies need to continue to perfect policies in the field while requiring those involved in tourism activities to strictly adhere to regulations on biodiversity conservation.
Specific tourism products should be built aligned with the conservation and promotion of the values ​​of biodiversity while expanding tourism to buffer zones of national parks and protected areas to reduce negative impacts on ecosystems and biodiversity in core areas.
The response and participation of the local community is an important factor towards effective environmental protection. Therefore, it is necessary to connect the development of ecotourism with the development of the residential community, contributing to hunger eradication and poverty alleviation and creating stable jobs for local people participating in ecotourism on the spot.
Ho Chi Minh City builds a roadmap to restore tourism activities
The People's Committee of Ho Chi Minh City has just issued a plan to restore the city's tourism industry with the safe adaptation to COVID-19 in 2022.
The city defines that the domestic market plays a key role in the recovery of the tourism industry, with a focus on building safe human resources, safe destinations and safe tourism services in the city. The city actively connects provinces and cities to develop inter-regional routes and safety points.
According to this plan, the city's tourism recovery roadmap will be divided into three phases.
In the first phase (from now until October 31, 2021), the city will open intra-regional tourism activities according to the disease control process of localities (only open in "green areas"). Tourists living and working in the city can travel by group, or organise their own trips to attractions in districts where the epidemic is under control and the following conditions are ensured: according to the set of criteria for assessing the safety of epidemic prevention and control in the field of tourism (the set of tourism criteria).
In addition to medical isolation accommodation facilities and serving medical forces and frontline doctors, the city has expanded accommodation activities at hotels and tourist accommodation establishments in the districts, where the epidemic has been controlled with a maximum service capacity of 50%, ensuring the conditions according to the set of tourism criteria.
Attractions in "green zone" areas where the epidemic is under control can operate at a maximum capacity of 50%, ensuring the conditions according to the set of tourism criteria.
In the second phase (from November 1 to December 31, 2021), the city opens intra-regional and inter-provincial tourism activities according to the disease control process of localities (opened mainly in the "green zone"). The city is organising travel services according to the mode of group guests for travel programmes with destinations in many provinces and cities as well as for tourists from provinces and cities to Ho Chi Minh City.
During this period, tourist accommodation establishments in the city that have the epidemic under control can expand their operations with a maximum capacity of 70% and may consider opening a number of additional services for accommodation and catering restaurant on site, spa, depending on the situation of disease control and must ensure the conditions according to the set of tourism criteria.
Attractions in the "green zone" areas that have the epidemic under control can operate with a maximum service capacity of 70%.
In the third phase (in 2022), the city will open regional, inter-provincial and international tourism activities according to the disease control progress of localities and countries.
The city will restore all tourism activities and products in the area, without limiting the type, scale and scope of tourism activities in the context of safe adaptation of the Covid-19 epidemic. In the event of a complicated epidemic outberak, the city will reduce the scale and scope of activities in accordance with the epidemic control situation.
HCMC to resume inter-provincial tourism next month, international tourism next year
HCMC will resume inter-provincial domestic tourism services next month and international travels next year, according to the city's plan to help the tourism sector recover.
It has asked departments and agencies to get involved in the deployment of the plan and will issue incentive policies to attract tourists and support tourism enterprises.
The city's tourism recovery roadmap comes with three phases.
In the first phase, which lasts until October 31, the city will resume tourism activities in areas with a low risk of pandemic transmission. Tourists can join tours held by travel companies and arrange tours themselves, but must follow the safety protocols.
Lodging facilities and tourist sites in areas which have brought the pandemic under control have been allowed to reopen but must operate at 50% capacity.
In the second phase, from November to December 31, the city will expand tourism resumption in low-risk areas in the city and in other localities.
Travel companies can arrange tours to tourist sites in other localities and bring tourists from other localities to HCMC. Lodging facilities in areas which have brought the pandemic under control can raise their capacity to 70% and resume some services, such as on-site catering and spas.
Tourist sites will also be allowed to increase their capacity to a maximum of 70%.
In the third phase, slated for 2022, the city will help all tourism activities and products recover while living safely with the pandemic.
Under the plan, the city determined the domestic market as the key market and would focus on developing safe human resources and destinations to ensure safe tourism in the city and connect it to other provinces.
In each phase, the local tourism sector will focus on specific customers. For example, medical workers, local residents and foreigners in the city will be key tourists in the first phase.
The city encouraged State agencies and enterprises to organize tours for their employees to experience tourism products in the city. In addition, local residents were called on to experience and promote tourism products and destinations in the city.
In the second phase, the city will launch new tourism products for domestic visitors and experts and foreign investors to Vietnam.
The municipal government has asked the Department of Transport to facilitate enterprises to transport tourists from HCMC to localities.
Meanwhile, the Department of Culture and Sports should map out plans to reduce and exempt tickets to museums, and the Department of Industry and Trade should organize online shopping and promotion programs to stimulate tourism.
The municipal government also suggested the State Bank of Vietnam-HCMC branch propose policies to reduce lending rates, service costs and restructure debts for enterprises.
Several provinces, including Quang Ninh, Quang Binh, Thanh Hoa, Lam Dong, and Con Dao Island off Ba Ria-Vung Tau, have plans to reopen their doors to inter-provincial tourists soon.
Central Vietnam's largest fishing port reopens after pandemic hiatus
Tho Quang Fishing Port in Danang's Son Tra District, the largest fishing port in the central region, resumed operations today, October 16, after 80 days of suspension due to an infection cluster with nearly 1,000 Covid cases.
The Danang Department of Agriculture and Rural Development issued a decision to reopen the fishing port after the central city brought the latest Covid outbreak under control, with no new domestic infections reported over the past 14 days.
According to the decision, fishing boat owners and cars are allowed to transport fish to the seafood wholesale market located at the port for trading but must space out seafood booths to ensure social distancing and 50% of the vendors must operate at the market on a rotating basis.
Further, logistics service ships visiting the fishing port are required to have operated at sea for at least 14 days and should not have departed from and been to virus-hit regions.
The Tho Quang Fishing Port halted its operations on July 26, after the authorities discovered an infection cluster linked to the vendors working at the port. Son Tra District had to impose a lockdown on five of its seven wards due to the infections.
The port is the main distribution point of fish for localities in the region. It opens twice every day: 0 a.m.- 6 a.m. and 12 p.m.-3 p.m., with each phase seeing around 1,000 vendors trade at the wholesale market.
Da Lat veggies, flower prices spike after easing of restrictions
Spike in demand for Da Lat vegetables and flowers has given hope to growers; prices of agricultural products and flowers are going up.
Sellers usually buy vegetables and fruits including pole beans, broccoli, horn pepper, coron lettuce. Pole beans are sold at VND8,000 per kg while broccoli fetches VND18,000 a kg, both increasing by VND3,000 a kg. Horn pepper is offered for sale at VND17,000 a kg, an increase of VND8,000 a kg; coron lettuce is priced VND25,000 a kg, an increase of VND10,000 a kg and spinach is sold at VND35,000 a kg, an increase of VND15,000 a kg.
On average, vegetable farmers in the Central Highlands Province of Lam Dong harvest about 1,500 ha each week; accordingly, the output is estimated at 36,000 tons.
Moreover, according to the Department of Agriculture and Rural Development of Lam Dong province, prices of flowers are tending upwards compared to the beginning of October 2021. Gerbera flower is priced at VND25,000 a dozen, up VND3,000 a dozen while auspicious flowers are priced at VND50,000 a kg, an increase of VND5,000 a kg. Especially, a bundle of Sorbone or Concador lilies fetches VND55,000-VND70,000 VND, up VND10,000.
Flower prices have increased after local administrations loosened social distancing restrictions between provinces and cities, and restaurants, hotels resumed their operation. Da Lat flowers are consumed in the northern and central provinces.
Poles of Tra Vinh's biggest wind power project installed
Trung Nam Tra Vinh 1 Wind Power JSC, a member of Trungnam Group, has completed the installation of all 25 poles of the Dong Hai 1- Tra Vinh wind power project.
This is the first offshore wind power project carried out by Trungnam Group and the biggest wind power project in the Mekong Delta province of Tra Vinh, said Deputy General Director of Trungnam Group Do Van Kien at a meeting on October 17.
The construction of the project, located in Dong Hai commune, Duyen Hai district, Tra Vinh province, began in early 2021, with a total cost of nearly 5 trillion VND (219,200 USD).
With each of the 25 wind power poles having a capacity of 4MW, the project is expected to contribute about 330 million kWh to the national power grid.
Vietnam is striving to produce about 3,000 - 5,000 MW of offshore wind power by 2030 and 21,000 MW by 2045.
A report released by the Global Wind Energy Council (GWEC) in July found that Vietnam is facing a crucial crossroads in its energy system planning, and has the opportunity to act now to accelerate deployment of offshore wind in this decade.
Localities that boast huge wind power potential include Quang Ninh with 11 GW; Ha Tinh, 4.4 GW; Ninh Thuan, 25 GW; Binh Thuan, 42 GW; and Tra Vinh; 20 GW.
The offshore wind power sector has substantial potential and is expected to further develop as it generates clean energy in the context of global climate change./.
Calendar market of 2022 faces tension
Under the impact of the Covid-19 pandemic, the calendar market of 2022 kicks off later than previous years. At this time, the calendar market in Ho Chi Minh City remains quiet. Perhaps, calendar makers have never encountered such a difficult season as this year.
Hanging calendar is a cultural beauty that has existed for a long time in every family. However, with technology development, viewing the date no longer depends too much on types of calendars. Nhu Tran, a resident in Ward 10 of Go Vap District, said that she no longer needed to hang a calendar for the past few years because if she needed to see the date, she just opened her phone or the calendar application. And if she needed to see the lunar date, she could look it up on Google.
However, because her mother is old, she still buys a block calendar at the end of the year to hang in her house for her mother to see the date conveniently. "I think that calendar makers should research the tastes of buyers, besides beautiful images, they also need practical contents, so that besides seeing the date, people can see and use these contents. I remember that there used to be a set of large-sized block calendars, on which there are cooking recipes with 365 different dishes in 365 days. Such contents are really useful and interesting," Tran said.
It is not that calendar makers do not know about this issue. In recent years, types of calendars, especially the block calendar, have always caught up with new design trends and have been printed by modern technology. Especially, the content element on each calendar is also paid special attention to by producers.
Around the end of August and the beginning of September, calendar makers usually have had to finish the printing of the block calendars to timely release them to the market. However, this year, due to the impact of the Covid-19 pandemic, that roadmap was no longer feasible because Ho Chi Minh City and some localities implemented social distancing during that time. It was not until October 1 when there was a decision to relax social distancing that calendar makers began to complete the final stages. Therefore, the calendar market of 2022 starts later than every year.
Amid many surrounding difficulties, the safe solution applied by calendar makers is to reduce the number of designs and the number of prints. This year, Thoi Dai Book Company cuts more than 40 percent of calendar designs. The print volume of each design is the same as last year, but up to this point, this unit has only reached 70 percent of its capacity. An Hao Company experiences a similar situation when the print volume is reduced by 50 percent compared to the previous calendar season. The published volume is reduced by 30 percent for regular customers, and the purchasing volume of the remaining customers also decreases by about 40 percent compared to the same period last year. "The production situation is difficult due to the impact of the Covid-19 pandemic, especially a shortage of labor", a representative of An Hao Company said.
According to Ms. Lai Thi Yen, a representative of Quang Binh Bookstore, by mid-October, the company has only produced 50 percent of the designs and about 80 percent of the output because the company is afraid that materials cannot arrive in time, as well as fail to meet the production time. "Moreover, agencies and businesses are also facing difficulties. The demand for calendars will likely decrease this year, or after the market is stabilized, around the end of November and the beginning of December, businesses will consider buying calendars to give to their partners and employees. However, by that time, calendar makers will not produce anymore, leading to the risk of lacking calendars," said Ms. Lai Thi Yen.
Ms. Vo Thi Kieu Hanh, Director of Thoi Dai Book Company, said that this year was the worst in more than 30 years of making calendars. At present, Ms. Hanh's company has produced 70 percent of its capacity, and the remaining 30 percent is still waiting for the market situation. "If the market situation is positive, we will produce the rest because we have already spent money and applied for a publishing license. In case the purchasing power is too weak, that part must be canceled. Now it is all up to the market. I just hope to recover my capital this year," shared Ms. Vo Thi Kieu Hanh.
The prices of calendars, including block, wall, and desk calendars, remain at the same level as every year, ranging from VND30,000 to VND750,000 per block. However, due to the increase in production costs, especially an increase of 20 percent of the paper price, along with the low print volume, the discount for consumers this year will not be as high as in previous years.
Ms. Vo Thi Kieu Hanh said that until October 1, everything was still vague. She did not know if the situation would be better or not because the pandemic had not completely ended. However, because of her life and many people in the company, she had to try her best and think more positively. Although she did not know how effective it would be, and the market was not the same this year, she had to keep doing it.
HCMC building while implementing its economic recovery's policies
The pandemic remains complicated and unpredictable. HCMC has to focus on doing both key tasks at once, including preventing the Covid-19 outbreak and outlining a roadmap for economic recovery, said Chairman of the HCMC People's Committee Phan Van Mai at a scientific conference on the HCMC's socioeconomic recovery and growth in the 2020-2025 period which was held on October 16 by the municipal People's Committee.
The city's chairman hoped to receive experts' opinions and assessments on the future pandemic risks, the positive impacts on the global economy as well as Vietnam in general and HCMC particular, along with suggestions and contribution in helping the city keep its leading economic position in the country. Besides, the city has seek new driving forces and breakthrough solutions for economic recovery and sustainable development in the current situation.
According Assoc. Prof. Do Van Dung of the University of Medicine and Pharmacy of HCMC, the city can protect old people from Covid-19 pandemic; reduce coronavirus deaths and overload at hospitals when reaching a target to fully vaccinate 90 percent of its population aged over 65 years and 80 percent of people aged over 50. In addition, the city needs continuously to comply with the health ministry's 5K message, allow businesses to actively develop preventive measures, accept the rise in new cases but under control, and permit Covid-19 patients who were fully vaccinated to treat at home.
Ph.D Truong Minh Huy Vu from Information Technology Park (ITP) under Vietnam National University Ho Chi Minh City (VNU-HCM) said that the city should establish task forces to promote key missions of the economic recovery.
Speaking at the event, Assoc. Prof. Hoang Cong Khanh of the HCMC University of Economics and Law suggested the Government's financial support package that can be risen up to VND250,000 billion, accounting for four percent of GDP. Additionally, HCMC should use financial assistance for immediate needs, support packages for mid-term investment promotion and the redistribution of the budgetary package to increase the budget allocation for the city.
Professor Huynh Van Son, Head of the HCMC Pedagogical University said that anxiety, sadness, depression, and fatigue are the biggest impacts seen on mental health during the pandemic. He suggested a spiritual care campaign for people, healthcare workers and other frontline forces that are affected by the post-pandemic exhaustion and the establishment of the Center for Better Mind to look after people's mental health.
Ph.D Du Phuoc Tan of the HCMC Institute for Development Studies (HIDS) proposed the city to allocate lands for low-income housing projects for the poor and workers while Professor Nguyen Thien Nhan suggested the municipal authorities to issue supporting policies for businesses and give a loan of around US$1 billion to develop Thu Duc City's traffic and economic infrastructures.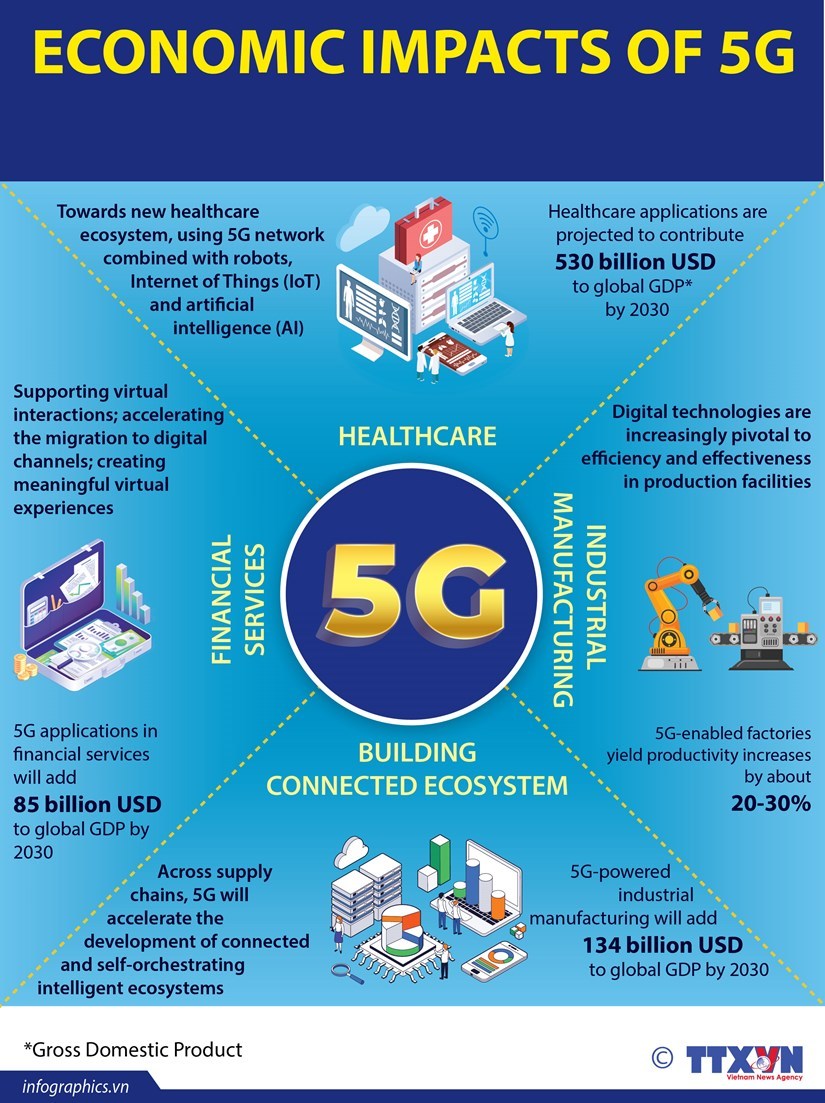 Vietnam ought to improve fruit quality for exports
The export value of vegetables and fruits reached at US$3.2 billion in 2020 and fruits account for 80 percent of export turnover. For many years, plantation area has increased sharply, but it is facing many challenges from global competitors as well as in the importing country which are increasing fruit cultivation gardens and applying the most advanced technology in farming.
Statistically, Vietnamese fruits have been so far exported to 60 countries and territories around the world. Currently, about 1,749 fresh fruit growing areas in the country have been granted export codes and 1,200 codes have been granted to establishments packing fresh fruit for export.
Presently, fresh fruit traded globally is worth about US$240 billion yearly while the value of processed fruit products is about $270 billion a year. Therefore, it can be said that there remains huge room for Vietnam's fruit industry to develop, especially when Vietnam has joined many free trade agreements (FTAs).
Dang Phuc Nguyen, General Secretary of the Vietnam Fruit and Vegetable Association (Vinafruit), said that in 2021, Vietnam has been making good use of advantages of the international economic integration process with the EU through the European Union Vietnam Free Trade Agreement (EVFTA), the United Kingdom and the North Ireland through the Vietnam - UK Free Trade Agreement (UKVFTA).
Local fruit and vegetables have been able to enjoy a wealth of opportunities to penetrate the EU following the EU's pledge to offer a substantial reduction of 94 percent out of the total 547 tax lines placed on these products. The value of Vietnamese fruit exports to the EU, the US, and Japan markets has increased over the years although the export quantity is still low.
Nevertheless, experts in the field forecast that Vietnam will bump into big challenges in the upcoming time. Mr. Dang Phuc Nguyen analyzed that Chinese farmers have been successful in growing red-flesh dragon fruit; therefore, Vietnam can only export white-flesh dragon fruits to China.
Meanwhile, the export value of Vietnam's dragon fruit reached about US$1.1 billion a year accounting for 30 percent of the total export value of vegetables and fruits. Furthermore, Chinese farmers have not only grown dragon fruit but also short-term trees with fast harvest time such as mango, bananas to gradually limit imports. This will also negatively affect the export of these fruits of Vietnam to the Chinese market.
According to a representative of Vinafruit, many tropical countries have also started to grow fruit for export and they have become fierce competitors of Vietnam. For instance, over the past few years, Cambodia has increased the area of mango and banana cultivation for export to China and gradually occupied Vietnam's market share. The country is also expanding dragon fruit growing area.
Similarly, farmers in Thailand, Malaysia, and Taiwan ( China) also grow dragon fruit for export. Additionally, Vietnamese fruits also face great challenges in the US, EU and UK markets because South American countries also grow tropical fruits for export and the cost of shipping to the US is cheaper thanks to their proximity. Many South American countries are focusing on building large sample fields, applying advanced technologies in harvesting and preserving; hence their output and quality meet high export standards.
Many agricultural experts have frankly said that for many years, Thailand has excelled in quality, packaging, design thanks to its focus on science and technology and capacity of preservation and processing. Thailand can preserve peeled fruits such as litchi, mangoes for 50-60 days for export.
Vietnam needs to invest more in post-harvesting technologies to improve the competitiveness of its farm produce, including fruits and vegetables, in the global market, experts have said. Poor harvesting and preservation technologies result in a decline in their value. Moreover, Vietnamese fruits have been found to have microbial infections and residues of veterinary drugs have been badly affecting their prestige.
Director of LTP Import Export BV Netherlands Pham Van Hien said that the State needs to support investment in seed research and preferential loans so that farmers can switch to planting according to safety standards, and help businesses improve the quality of crop protection and post-harvest management to compete with rivals in the world.
Deputy Director of Chanh Thu Fruit Import-Export Company Ngo Tuong Vy commented that although Vietnam has a plan for raw material areas, there is no form of sanctions for spontaneous planting areas whereas Thai farmers who want to plant anything must ask for permission. If the fruit is harvested early, it will be sanctioned by this country's agency by putting the name of the farm on a warning system; therefore, the company may be suspended from import by the partner.
Le Thanh Tung, Deputy Director of the Department of Crop Production under the Ministry of Agriculture and Rural Development, said that the department has drafted the project "Development of fruit trees nationwide to 2025 with the orientation towards 2030, management of planting areas."
Accordingly, areas with local specialty fruit trees will be zoned for intensive farming and production in a safe direction. These big fields are produced according to the criteria and requirements of the importing country. In addition, local administrations will manage the planting area by digitizing, granting the planting area code, and having sanctions for spontaneous products or increased acreage. Code-granted mango growing areas in Thanh Binh District in the Mekong Delta Province of Dong Thap will be the first pilot project.
Oil and gas firms suffer drop in Q3 profit due to COVID-19 impacts
Despite the recovery of petrol prices, profits of many businesses in the oil and gas sector dropped in the third quarter of this year due to impacts of the COVID-19 pandemic.
The Petrovietnam Gas Joint Stock Corporation (PV Gas) suffered a drop of 11.5 percent and 7 percent in pre-tax and after-tax profit in the third quarter of this year to 2.29 trillion VND and 1.86 trillion VND, respectively.
A representative from the firm said that in the first nine months of this year, demand for gas of its customers decreased. Particularly, demand for gas for power generation was equal to only 72 percent of that in the same period last year.
Meanwhile, due to stagnant production situation, the domestic demand fell 35-40 percent year for liquefied petroleum gas (LPG), 30 percent for low-pressure gas and compressed natural gas compared to that before COVID-19 broke out.
The firm predicted that in the time to come, the number of customers cutting and reducing their gas consumption will continue to rise, leading to a drop of 40-50 percent in sales of gas. At the same time, difficulties in transport and workforce have pushed its production cost up.
Production of the Binh Son Refining and Petrochemical Joint Stock Company also hit the floor in the third quarter of this year. Securities firm Mirae Asset Vietnam predicted that the firm will recover from the fourth quarter of 2021.
In October, BRS production reached 100 percent of its capacity from 85 percent recorded on September 22.
A sharp drop of 29 percent year on year was seen in pre-tax profit of the PetroVietnam Technical Services Corporation (PVS) in the third quarter of this year due to reduction in productivity and product prices caused by social distancing measures.
However, recently, positive signs have been seen in the prices of shares of oil and gas firms thanks to investor's high hope for rise in oil prices in the time to come.
Notably, the prices of many codes rose strongly, including OIL (23 percent), GAS (26 percent), PVD (43 percent), PVD (43.6 percent), PVS (52.6 percent), and BRS (125.4 percent)./.