https://socongthuong.daklak.gov.vn/en/news/trade-news/pm-pham-minh-chinh-holds-talks-with-french-counterpart-jean-castex-13.html
https://socongthuong.daklak.gov.vn/uploads/news/2021_11/viber_image_2021-11-04_05-11-15-170_5a886_ac2f8.jpg
They discussed regional and international issues of shared concern, including the East Sea, and underscored that all countries need to contribute to maintaining peace, stability and prosperity; ensuring security, safety and freedom of navigation and aviation; settling international disputes peacefully on the basis of international law, especially the 1982 United Nations Convention on the Law of the Sea.
French PM Castex thanked Viet Nam for backing France to become a development partner of ASEAN and highly valued the Southeast Asian country's successful performance as a non-permanent member of the United Nations Security Council for the tenure 2020-2021.
Castex announced that France will gift Viet Nam with additional 1,370 COVID-19 vaccine doses, raising the European country's total vaccine donations to more than 2 million doses.
On behalf of the Government and people of Viet Nam, PM Pham thanked the French Government for its assistance for Viet Nam in the fight against the COVID-19 pandemic.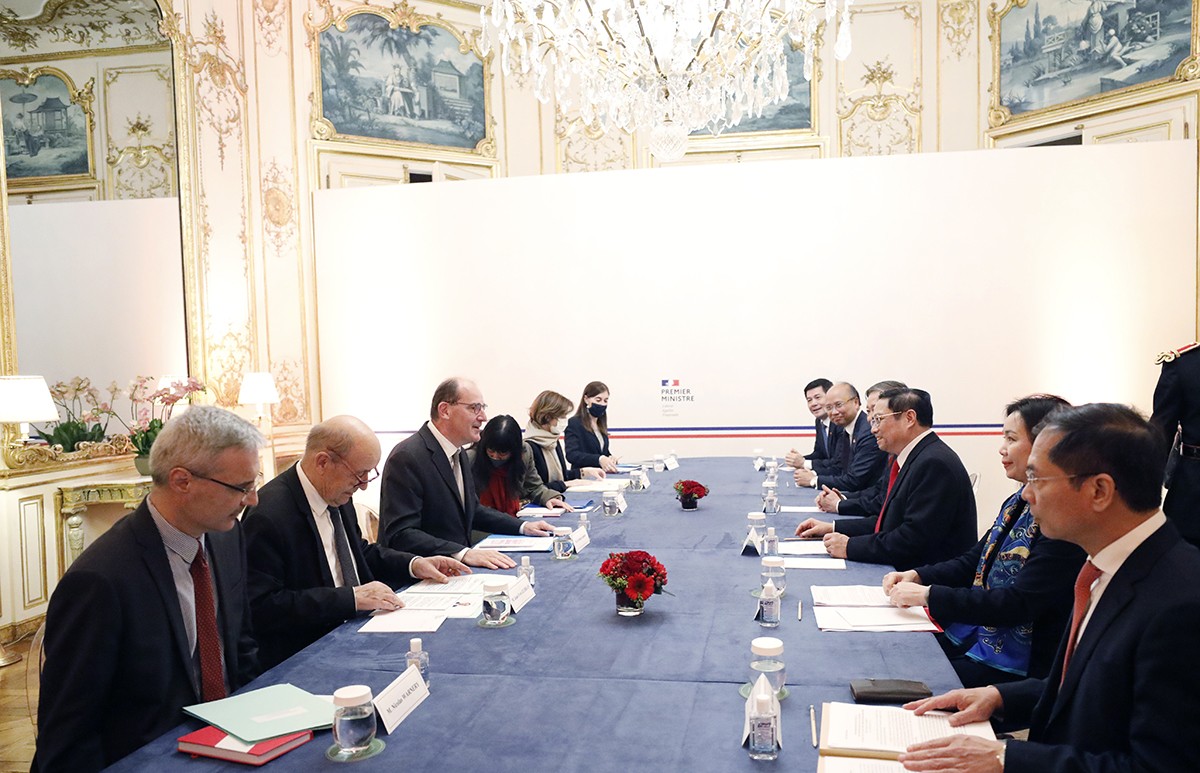 After the talks, the two PMs witnessed the signing ceremony of cooperation documents between the two countries.
Earlier the same day, PM Pham met with President of the French Senate Gérard Larcher, laying wreath at the President Ho Chi Minh Monument in Montreau Park, and visting the Ho Chi Minh space in the Museum of Living History in Montreuil City.